VIP Cooler Box
Product Detail
Product Tags
VIP(Vacuum Insulation Panel) Cooler Box
1.The VIP cooler box is also one passive insulated thermal box without electricity power with it.They targets for the shipment of medicine because of its lowest thermal conductivity rate to prevent cool or heat from transferring.Usually they are used together with gel ice pack and brick.
2.Vacuum insulation board (VIP board) is one of the vacuum insulation materials, is composed of the core filling materials and the vacuum protection surface layer, it can effectively avoid the heat transfer caused by air convection, so the thermal conductivity can be greatly reduced, up to 0.002-0.004W /m.k, 1/10 of the thermal conductivity of traditional thermal insulation materials. And the core filling materials are available with glass fiber and gas silicon,the former thermal conductivity is 0.0015w/m.k,and the latter 0.0046w/m.k.
3.Usually, the VIP cooler box are composed of three parts(inner, middle and outer)to give your products full protection.And the key part is the middle thermal layer that we can offer two options,i.e. VIP and VIP plus PU.Detailed material selections please refer to the parameter table.
4.With these excellent VIP features, our VIP cooler boxes are sophisticated and carefully engineered for safe shipping medicine related products,usually the temperature monitor is necessary.
5.And we have ready verified solutions for customer reference.
1.VIP cooler box does not positively make coolness, so the making material of the box is very important. For its very lower thermal conductivity, the VIP cooler box is mostly used for strictly temperature controlled products, such as in pharmacy transportation.
2.They are used for other high-end,temperature sensitive products since their prices are relatively high.
Capacity(l)

Exterior Size(cm)

Length*width*height

Exterior Material

thermal insulation layer

Interior Material

17L

38*38*38

PVC
PP
ABS
PET

PU+VIP
VIP

PS
ABS
VIP

45L

54*42*48

84L

65*52*52

105L

74*58*49

Note:Customized options are available.
1.The lowest thermal conductivity with best insulation performance at present
2.Precise temperature control
2.Thinner box panel to save space,smaller,lighter,so more convenient than the traditional cooler box.
3.The box is made of one whole body foaming technology, enabling the box stronger and more durable.
4. Longer coldness lasting time up to 72h,96h,120h
5.With its excellent insulation effect, VIP cooler boxes are very good choice especially for pharmacy shipment.
1.Must be very carefully for selecting the right solutions for your special medicine shipment.
2.Selected solutions should be verified before real use
3.The cooler box can go well with our ice brick or gel ice pack bringing cold according your actual temperature needs.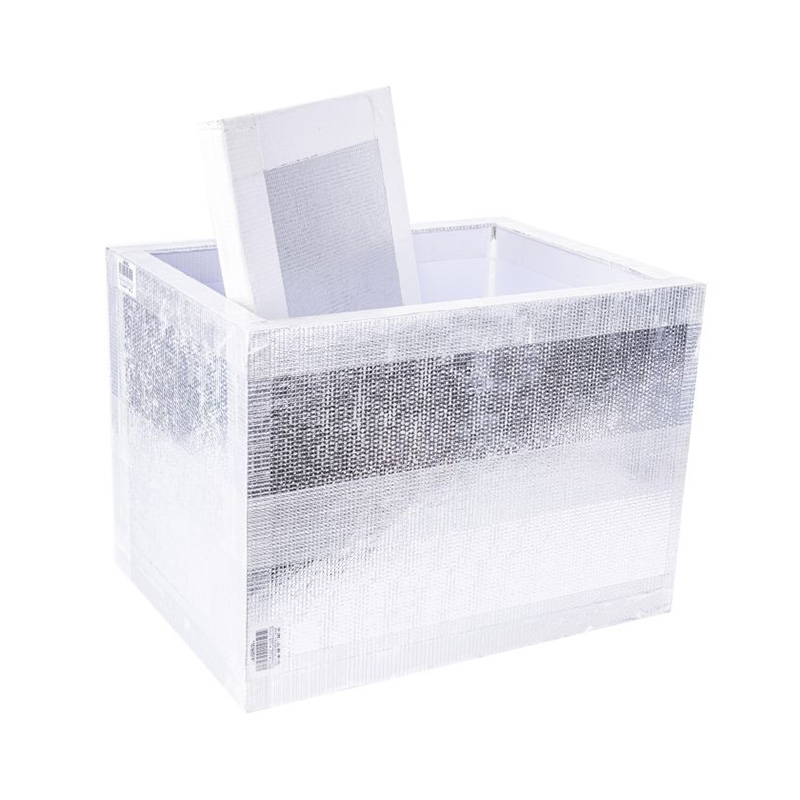 ---
Previous:
Insulation Carton Box
Next:
EPP Cooler Box
---