Thermal Bag
Product Detail
Product Tags
1.The thermal bag, as the name suggested, is a thermal and insulated container, and widely used to insulate the bag's inner part from the actual outside environment, weakening hot and cold air transfer. It functions to keep both cool or warm. Meanwhile the thermal material used is soft and resilient, so that gives your products multiple protection.
2.Generally, one thermal bag is composed of three layers,i.e. inner part, middle thermal materials and the outside shell. Based on different application such as for milk,cake,meat and pharmacy,you can have different designs. And other accessories such zip,printing,pull etc., are available for your wide selections.
3.If thermal bags are used for pharmaceuticals delivery,you might need a temperature monitor. Or some thermal bags are designed for one time packaging.
4.Thermal bags are usually used with gel ice pack or ice brick to make a integrated temperature control package(both storage cold and insulate heat) for cold chain transportation.
1.Huizhou Thermal Bag is engineered for keep cold or warm inside the bag through insulating from the outside world,keeping temperatures consistent during transit. 2.Mostly they are used for the transporting of fresh, perishable and heat sensitive products, such as: meat, seafood, fruit&vegetables, prepared foods, frozen foods,ice cream, chocolate, candy, cookies, cake, cheese,cosmetics, milk, pharmaceuticals and etc, in summary, mainly food and medicine related products.
3.The thermal bags are acted as a cushion and insulator against the three types of heat transfer, conduction, convection for your products when shipping.
4.Our thermal bags are mostly used for cold chain shipment to keep cold or warm.Or for the temperament-sensitive product promotion occasions in which you need one good looking bag but with low cost together with your products.
5.The thermal bags are usually used with other refrigerant packs,such as our gel ice pack and ice brick.
Outer Material

Thermal Layer

Inner Material

Accessories

Non-woven fabric

EPE pearl cotton,

sponge

EPE pearl cotton
High-end Foil

PVC

PEVA

Zipper
Ribbon
plastic button
Mesh Cloth
elastic cord

Oxford cloth.

PVC

Woven cloth

Dacron cloth

Note:Customized options are available.
1.Multi protection and high performance for your products to keep warm or cold
2.Vastly used for many temperature control situations,especially for food and medicine
3.Collapsible to save space and for easy transportation.
4.Can be mix-match, different materials available to best match your products.
5.Excellent both for food and medicine cold chain shipment
1.The typical use for thermal bags are for cold chain shipment,such as delivery of fresh food,take-away food or pharmaceuticals to keep the ambient temperature consistent.
2.Or for the promotion occasions such as when promoting meat,milk,cake or cosmetics, where you need one beautiful gift package that goes well with your products while with quite low cost.
3.They can be used in conjunction with gel ice packs,ice brick or dry ice for shipments of products requiring to be kept at a preset temperature for extended periods of time.
4.The thermal bags are well-developed products that we are able to offer a wide range of selections for your different purposes.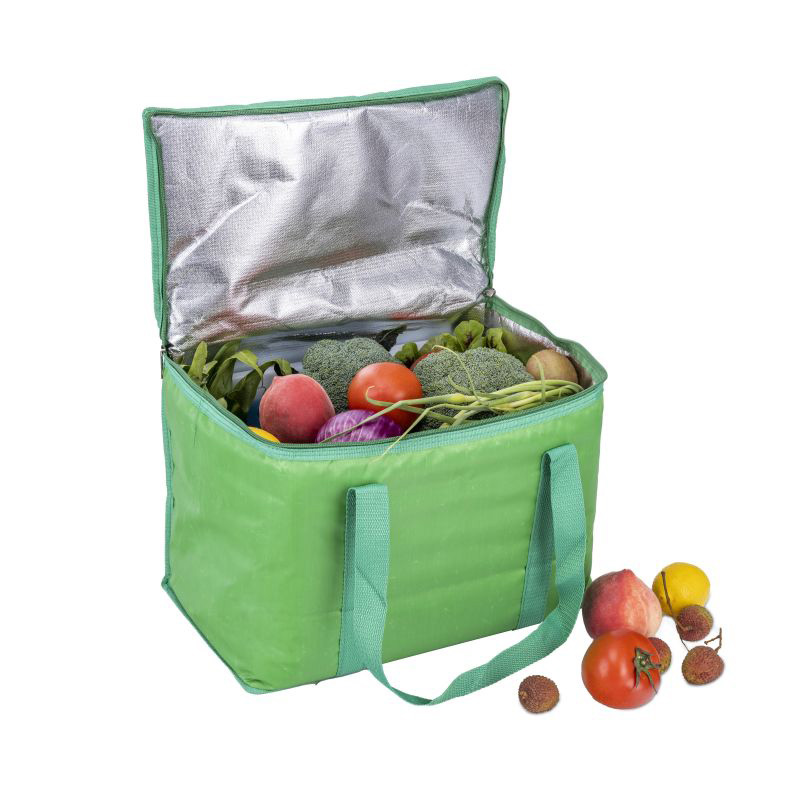 ---
Previous:
Plastic Cooler Box
Next:
Insulated Box Liner
---