Hydrate Dry Ice Pack
Product Detail
Product Tags
1.Huizhou Hydrate Dry Ice Packs are alternatives for typical ice pack in the market with the same functions. Huizhou Hydrate Dry Ice Packs are deigned for fresh food as well as other temperature sensitive items during their cold chain shipment,usually they are more popular for seafood. Hydrate dry ice packs are supposed to bring the ambient temperature in one package under control through cool-heat transfer.Comparing with gel ice pack, Hydrate Dry Ice Packs needs one more step of water absorption in advance  before use.
2.Hydrate dry ice pack is made of small repeated pieces with PCM granular powder inside. You can define your size freely with many small pieces at your needs. They are widely used for items with some water such as sea food for wrapping or folding situation.
3.We are highly valued sustainable development to our earth that we are trying to develop materials that are more environmentally friendly.For Hydrate dry ice, the outer bag material can be selected as biodegradable craft paper.
1.Hydrate dry Ice Pack is designed for bringing coolness to the ambient around it, through cold and hot air exchanging or conduction.
2.For fresh food fields, they are used for the transporting of fresh, perishable and heat sensitive products, such as: meat, seafood, fruit&vegetables, prepared foods, frozen foods,flowers, milk, and etc,especially for seafood and items with water or wrapping and folding required.
3.And for personal use, they can be used for first aid,pain or injure relief, bringing down a fever. At the same time,they are also great for outdoor use if put the hydrate ice pack inside the lunch bag, cooler bag to keep the foods or drinks cold when hiking、camping, picnics, boating and fishing.
4.In addition, if put the frozen hydrate dry ice pack in your refrigerator,it can also save electricity or release coldness and keep refrigerator at the refrigerating temperature when powered off.
5.Hydrate dry ice packs are highly recommended for transport of fish or other seafood,such as fish, shrimp, crab,shellfish, etc
Pieces/sheet
Size(CM)
Bag Materials
Phase-change Temperature
1
14.5*10
PE/PA
PE/PET
Laminated non-woven fabrics
Craft paper
0℃
9
28*39
12
28*39
24
28*39
36
42*39
Note:Customized design is available.
1.Hydrate dry ice pack is one of alternatives for normal gel ice pack.The benefit is they can wrap your products even they are frozen.
2.Non-toxic,and they are tested with Acute Oral Toxicity Report.
3.Light&easy transportation (The inner materials is like powder.):Hydrate dry ice pack stays thin as a piece of paper before soaking water so that they are light and save more valuable space for you.
4.Hydrate dry ice sheet is easily cut along the seams for flexible size and can be folded for free and tight wrapping.

5.Environmental-friendly : They can be used repeatedly before expiration date and degradable outer bag material is available.
1.Water required and should be frozen before use.
2.For the best performance,please soak water fully for about 15 minutes and make sure they are frozen totally in a refrigerator, freezer or refrigeration house before using.
3.In case of any leakage or damage, flush them away with water and dispose the pack.
4.The Hydrate Dry Ice Pack can be used repeatedly before its expiration date.
5.If Hydrate Dry Ice Pack is getting thinner for less water, please soak enough water again to make sure it performs well.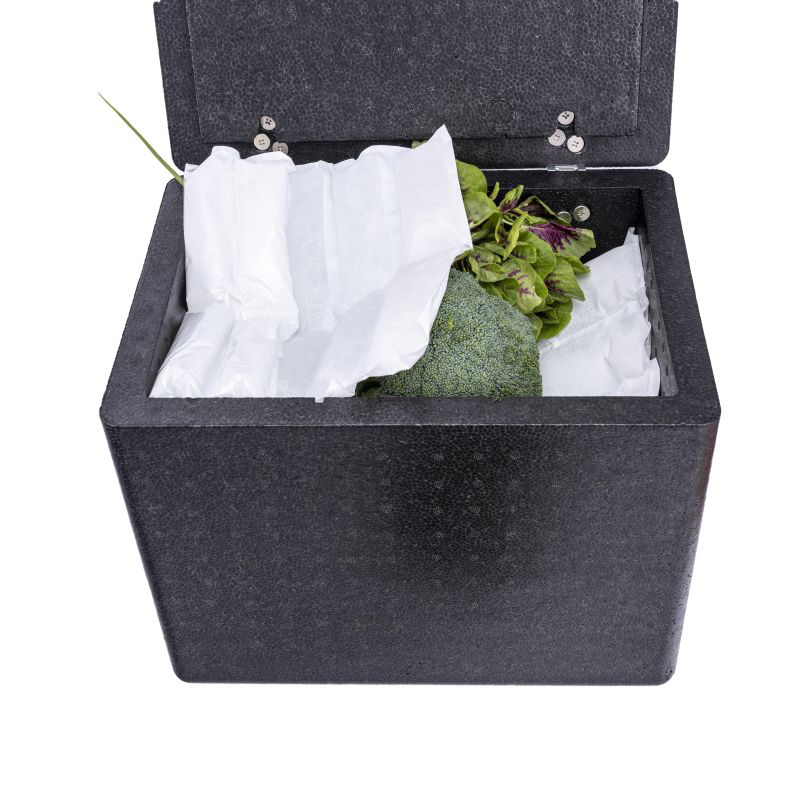 ---
---
Previous:
Ice Brick
Next:
Water Injection Ice Pack
---